Renovation or construction of a new home needs quite a lot of attention as these things are long lasting. There is less chance that you will make many changes in very near future. So, when you are choosing tiles for the beautification of your home, be careful about a few facts. Tiles are now widely used in both domestic and commercial purposes. You must be careful about which place you are working with. These two settings vary from each other. Though some tiles may look good while on show but they may not be as impressive when applied to the place. So, before choosing tiles you should actually consider quite a few things for the results you desire. Here are some tips on how to choose the suitable tiles.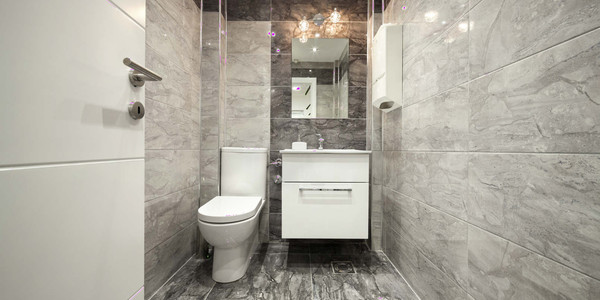 Colour of the tiles:
We tend to choose colours which attract our eyes first. But the fact is, floor tile colours depend on many things apart from attracting the eyes. Such colours may actually destroy the look of your room. So, first keep in mind that, tiles, whether bathroom tiles Sunshine Coast or floor tiles, are not going to be changed very soon. They must be appropriate with the setting of the rooms or places. Not only the wall colour matters, but the furniture and other decorations must be taken into consideration. The tile colour must match all these to bring out the beauty of the room. Furniture and wall colour can be changed easily. So, try to choose a colour that is compatible with many shades. This will help you to renovate the place without destroying the look of the place.
Material of the tiles matter:
Ceramic tiles and porcelain tiles are easily available. They are applied according to the need of the place. Porcelain tiles are stronger and are good for outdoor use. This material does not soak water which makes the tiles crack. In case of application in places like kitchen, ceramic is preferred. But if you are not sure about which one to choose for the floor, there are suppliers who are ready to help you. It is better to choose an experienced supplier who knows the quality of the tiles better and can suggest the proper one according to your need. Whether you need gloss wall tiles or kitchen floor tiles, they will help you get the best product.
Size and shape of the tiles:
Tiles are applied according to the size and shape of the floor. There are various sizes and shapes of the tiles available in the market. Choose wisely according to your need. Rooms with less space must have tiles with less grout lines. This helps to make the room look bigger and better.
Bathroom tiles:
Bathroom tiles must be applied with a slope for the convenience of drainage. Mosaic tiles are better for this purpose as they are usually small in size.